Circular fashion refers to a system of clothing design, production and consumption in which materials are used efficiently, retaining their value for as long as possible. In this context, the eco-design applies the principles of sustainable design to the creation of apparel, paying attention to their life cycle. This can include the use of sustainable materials, such as recycled or organic fabrics, as well as designing to facilitate repairability, durability and recyclability.
In 2022, we were involved in a project by Assolombarda and Ergo srl (Energies and Resources for the Governance of Sustainability), helping to define and formalize circularity through a circularity measurement tool, the 'Circularity Assessment Tool', applicable to several manufacturing and service sectors.
The concepts developed by our project were analysed and evaluated, as well as the guidelines for the implementation of circular products have been implemented. Within the scope of our organisation, the assessment confirmed how modularity and the design of interchangeable elements, the choice of fabrics, such as hemp, a plastic-free packaging, the support of certified suppliers are a valid starting point and an appropriate choice for the goal of the reduction of environmental impact and waste of raw materials, energy, and water.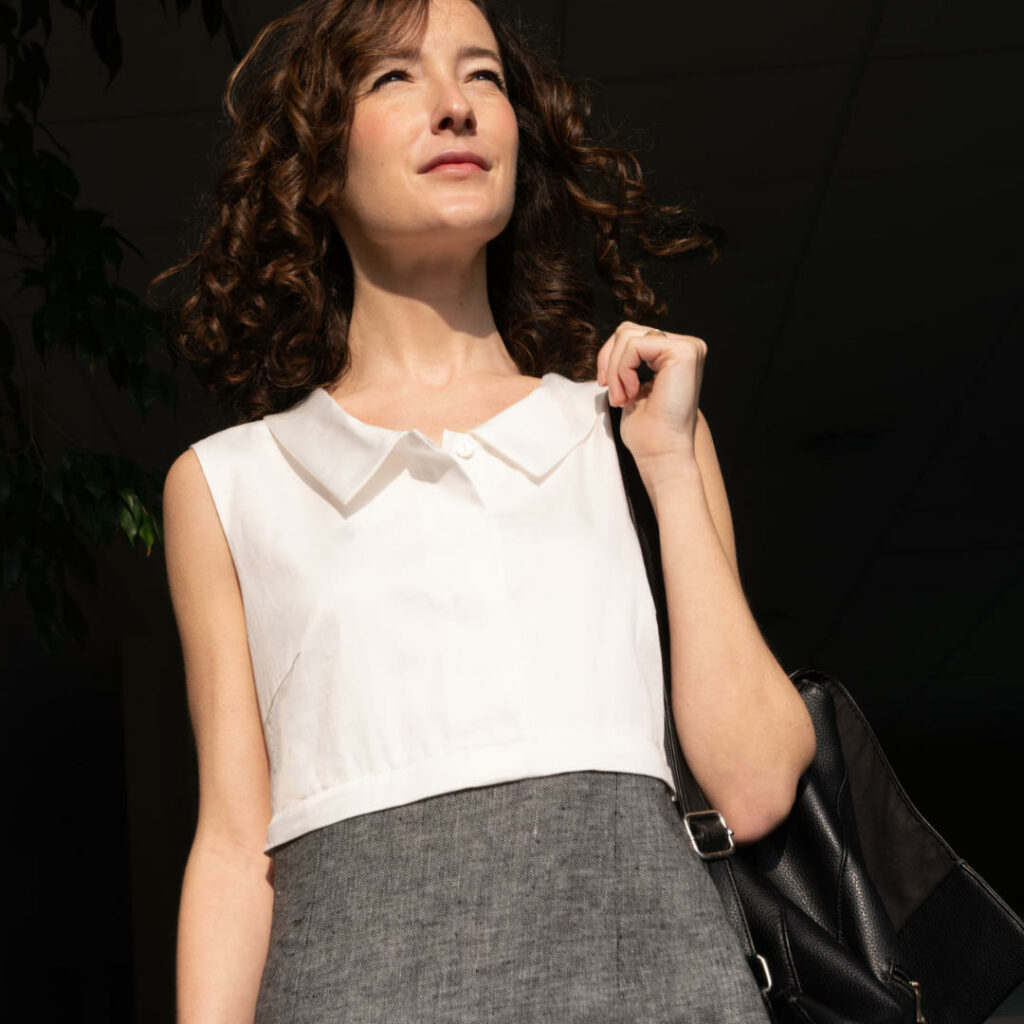 Modular fashion is a historical concept that has evolved over time with changing needs, trends, and technological improvements. The versatility of our #divisibledress allows us to play with the combination options of models, fabrics, colours, and patterns.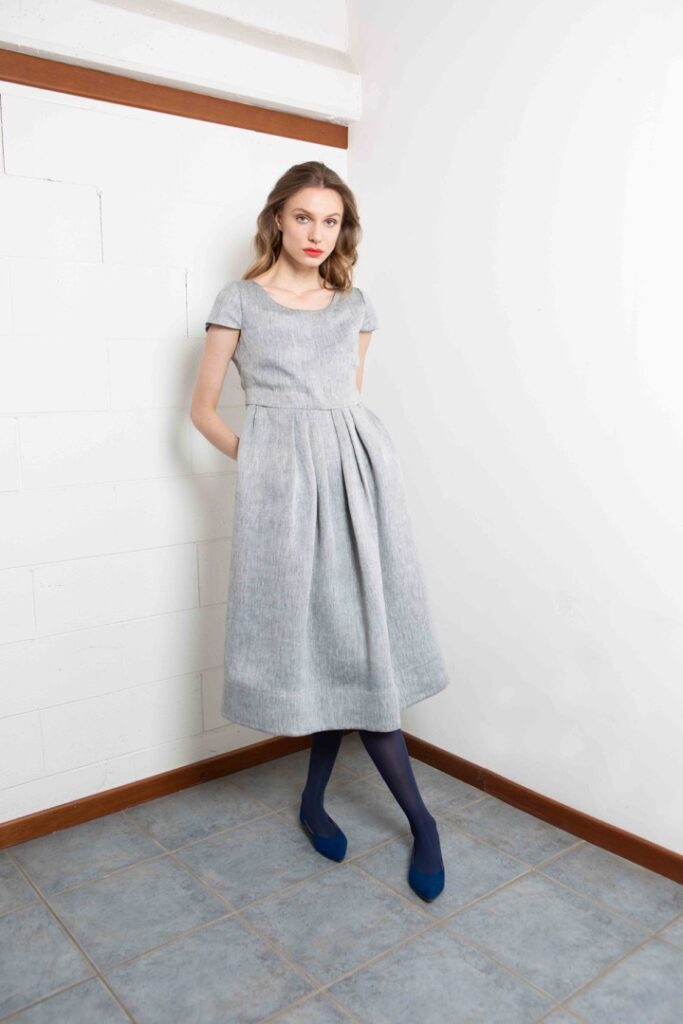 The two elements, top and skirt, can be combined to create a dress that not only offers different opportunities for use on different occasions and daily needs, travelling light, but also wants to be an expressive meaning of a constant change for our independent and personal creativity.