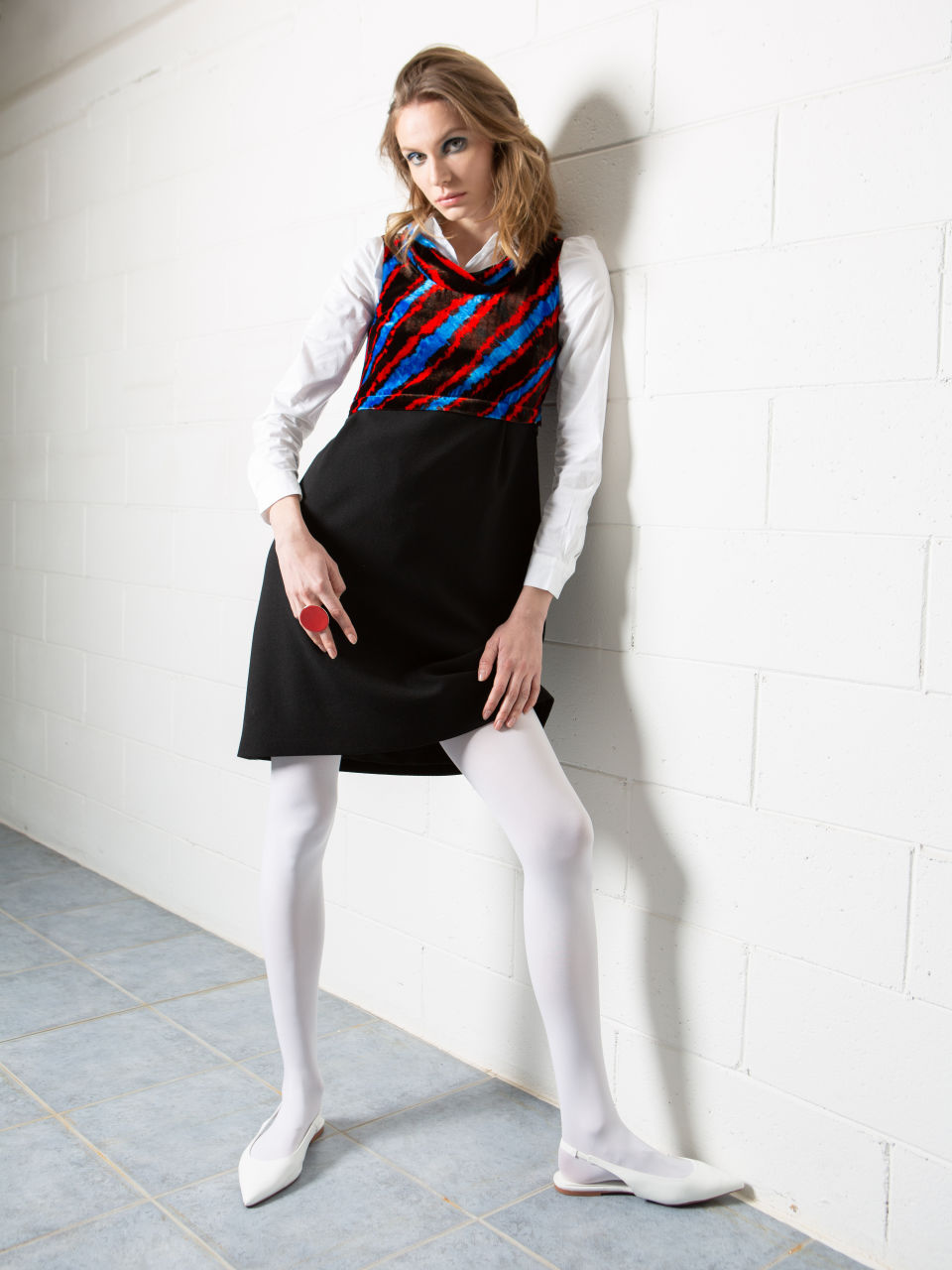 A new concept
of woman's dress
Modular design, Made in Italy, tech innovation and sustainable approach
United Separable is a project that comes from our idea of combining design, Made in Italy's textile tradition and technological innovation to create our vision of a new concept of woman's dress.
This is how our tailor-made Divisible Dress, a united and separable dress, begins to take shape in 2019. It is a top and a skirt-element, joined by a zip that makes them fully interchangeable and replaceable with other tops and skirt-elements. In this way it is possible to get several different dress combinations by mixing shapes, fabrics, and original patterns.
The Divisible Dress is the dress for all the women who know what they like to wear, appreciate natural fabrics and quality workmanship, play with the mix and match of shapes and colours, love luxury essentiality. The Divisible Dress is our concept of woman's dress: it is designed to create a few-pieces wardrobe with several combinations, each dress with tailored cuts and quality fabrics, so to feel comfortable and stylish both in formal and informal occasions.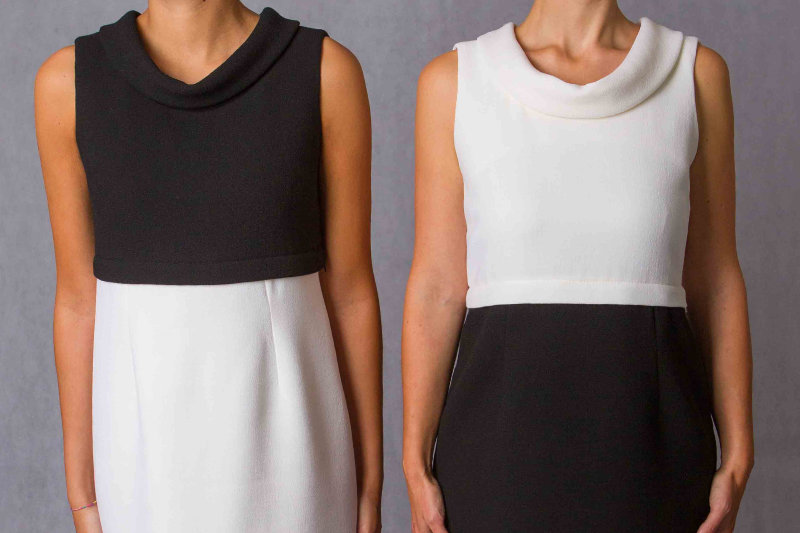 Modularity is the key concept of the United Separable project: it brings the idea of modules, the basic elements behind design and technology, in the textile and clothing's world.
Modularity means also customization: it is an invitation to create and play by mixing and combining tops and skirt-elements to get every day a different dress.
Last, but not least, modularity means attention to sustainability. For us, it is a key aspect, since it implies we need to produce and purchase fewer items of clothing thanks to the combining of elements. A further aspect towards sustainability is the use of quality and long-lasting fabrics, resulting in less waste and less effort in maintaining closets and suitcases.
United Separable is a 100% Italian project developed with the craftsmanship and manufacturing excellences of Made in Italy, committed to environmental impact attention, ethical practices and superior quality materials research. We cooperate with yarns and fabrics manufacturers, textile printing companies and tailoring labs in the traditional Italian textile districts of Biella, Varese and Como.
Thanks to the collaboration with Giovanni Lanfranchi S.p.A., the main Italian manufacturer of high-quality zippers, we have developed our solution that holds together top and skirt-element of the Divisible Dress, based on nichel-eco zip.
Our own printed patterns on the Divisible Dress are a strong distinctive feature enhances the Italian excellence of the entire creative and production process. Hand-drawn in pencil by the artist Renato Geraci, they are then transferred to fabric by digital printing techniques in collaboration with companies in the Como textile district.
With our project, we support a fashion concept that enhance women's creativity and personality in pursuit of one's authenticity.
We also strongly believe in an ethical, conscious and sustainable approach to fashion and in supporting responsible consumption choices.
We are presently engaged in a supply and production-chain sustainability roadmap, according to the model promoted by B Lab, an independent international body certifying companies meeting the highest standards of verified social and environmental performance.
Our project has already a strong sustainable base: local supply chain, fully recyclable and reusable packaging, high quality fabrics for long-lasting clothing, modular design resulting in less waste of fabrics, less use of space and simple daily maintenance, small quantity production.
Design always tries to find the balance between form and function and we strongly believe in Mies van de Rohe's motto, "Less is more".
United Separable is a project by Minimal Path s.r.l., an innovative startup in the Fashion-Tech and Design Industry based in Milan.
TheOneMilano, September 2019
Plug In Tokio Exhibition (TheOneMilano), October 2019
IndipendentTemporaryShop, Milan December 2019
Lone Design Club PopUpStore, Milan December 2019
TheOneMilano, February 2020
Style Hunter Milano PopUp Store, Milan December 2020
About
When at first I thought about the Divisible Dress, I thought not only about a dress but mainly about having a smartly organized closet and a light suitcase. This is the Divisible Dress: few simple steps to combine tops and skirts and get several different dresses suitable for both formal and leisure occasions. Modularity, form and function are concepts coming from my scientific background, where also a math theorem shows its inner beauty in terms of elegance and simplicity. Then there are my son Federico, with his passion for design and fashion, and Renato Geraci, artist and long-time friend, and so the United Separable project was set up.
I was born and I live in Milan, the city of technology, fashion and design, also close to the most important Italian textile districts of Como, Varese and Biella. This was a key asset in establishing collaborations with companies and laboratories from the true excellence of Made in Italy.
(Gabriella M.A. Grazianetti)
Gabriella M.A. Grazianetti
Co-founder & CEO
Mathematics Degree in Milan University, professional career in TLC/ICT sector, long experience in Innovation and Digital Transformation. Management consultant for SMEs and PA.
Federico Montini
Co-Founder
Politecnico di Milano – School of Design (PRODUCT DESIGN – in progress). Innovation and Circular Economy Certificate. Focused on design, new fashion brands and marketing strategy.
Renato Geraci
Artistic Consultant and Pattern Designer
+25 years as Executive Art Director in fashion, design, cosmetics and communications companies.