THE DIVISIBLE DRESS IS A WOMAN'S DRESS WITH A REGULAR FIT AND CLEAN LINES THAT FOLLOW THE MOVEMENTS AND EMPHASIZE THE SILHOUETTE WITHOUT CONSTRAINTS. THE DIVISIBLE DRESS IS MADE BY A TOP AND A SKIRT-ELEMENT, JOINED BY A ZIP THAT MAKES THEM FULLY INTERCHANGEABLE WITH OTHER TOPS AND SKIRT-ELEMENTS OF THE SAME SIZE, AN INNOVATIVE AND PATENTED SOLUTION.
The divisible dress is the basic element to create the Minimal Box, a system of three or more modules to start playing with mix & match and composing different dresses, adding pieces as you like.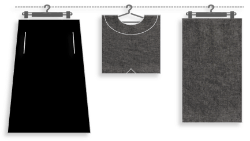 Our flagship divisible dress is based
on a sleeveless top-element with a rolled
collar and a pencil skirt-element.
Different iterations of elements are available, each one designed to be combined united and separable to create new divisible dresses.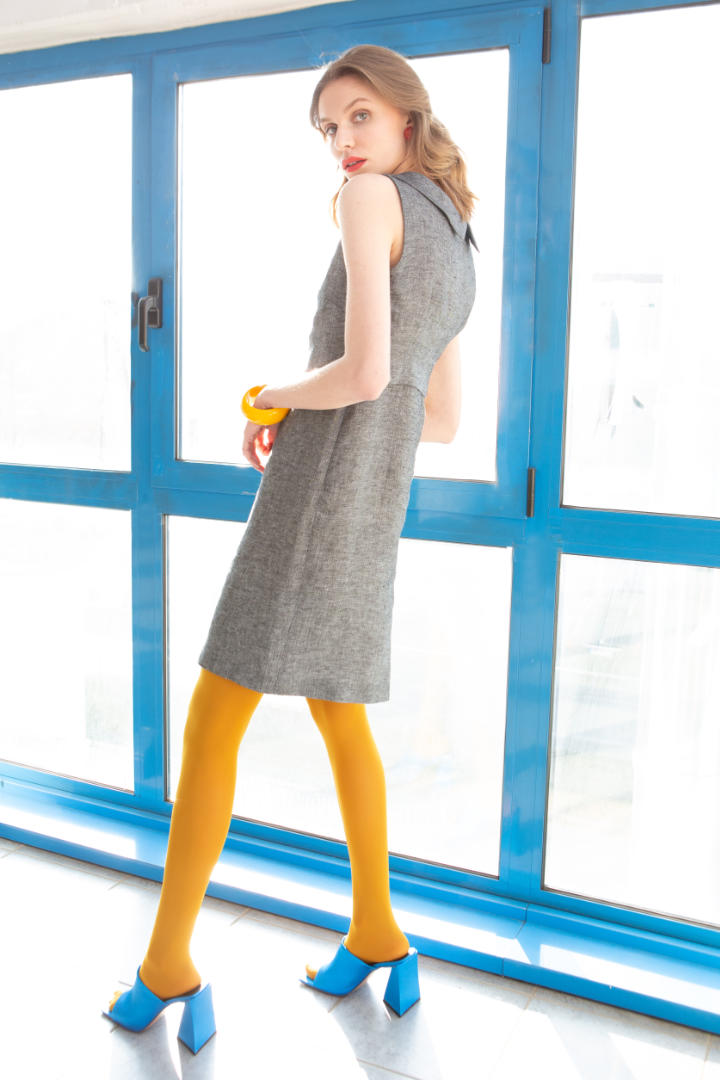 The dress is made with natural fabrics: wool, hemp, silk, wool and silk, silk velvet and cotton, all coming from the Italian textile districts of Biella, Varese and Como. All textile processing and production phases take place in Italy in highly experienced companies located in our traditional textile districts.
Research of innovation in materials and production processes is always in progress: we are committed to continuous improvement to better support new requirements and needs according to our sustainability roadmap.
All our Divisible Dresses are produced in small quantities and in continuous collection, to ensure a sustainable production and collection exclusivity.
Our own patterns are hand drawn in pencil on paper by artist Renato Geraci exclusively for United Separable and afterwards transferred on fabric by digital printing systems in the Como's textile district. Pattern inspirations come from traditional patterns, as in the "madras" or "tartan" ones; the "diago" pattern shows irregular brushstrokes for a pictorial effect, the "rombo" pattern plays in positive and negative geometrical variant, and the "fiori" pattern plays with graphics in macro and micro variants.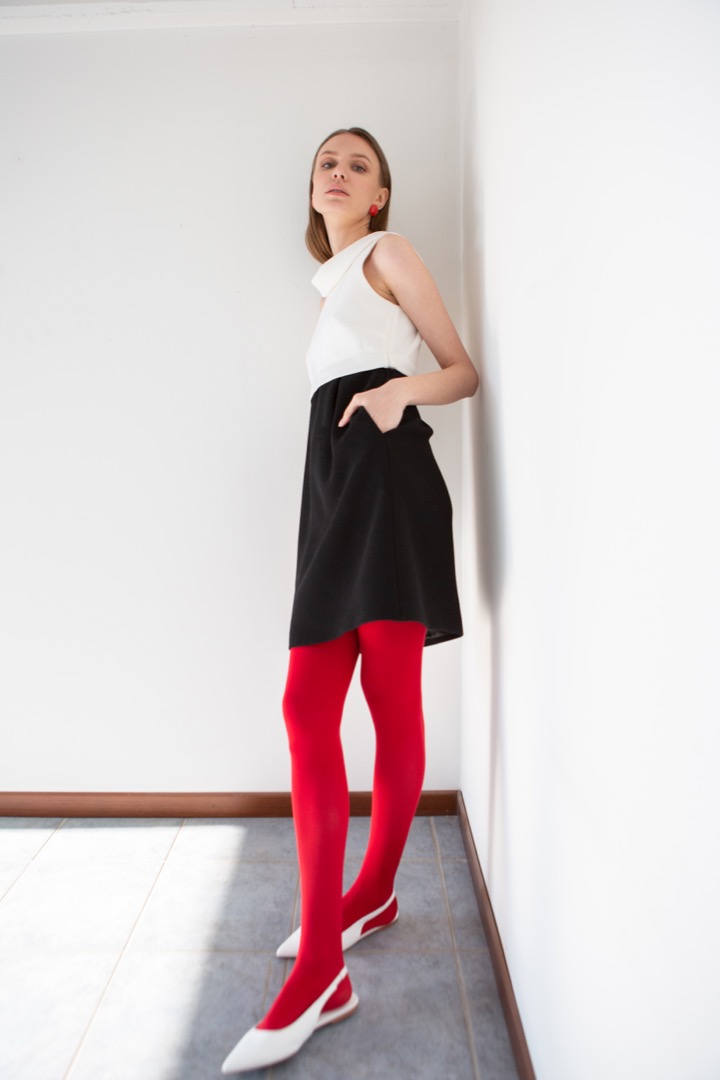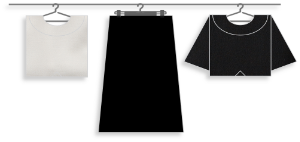 For us, the Divisible Dress means
a fashion style far from the fashion constraints and led by women's
own creativity and personality.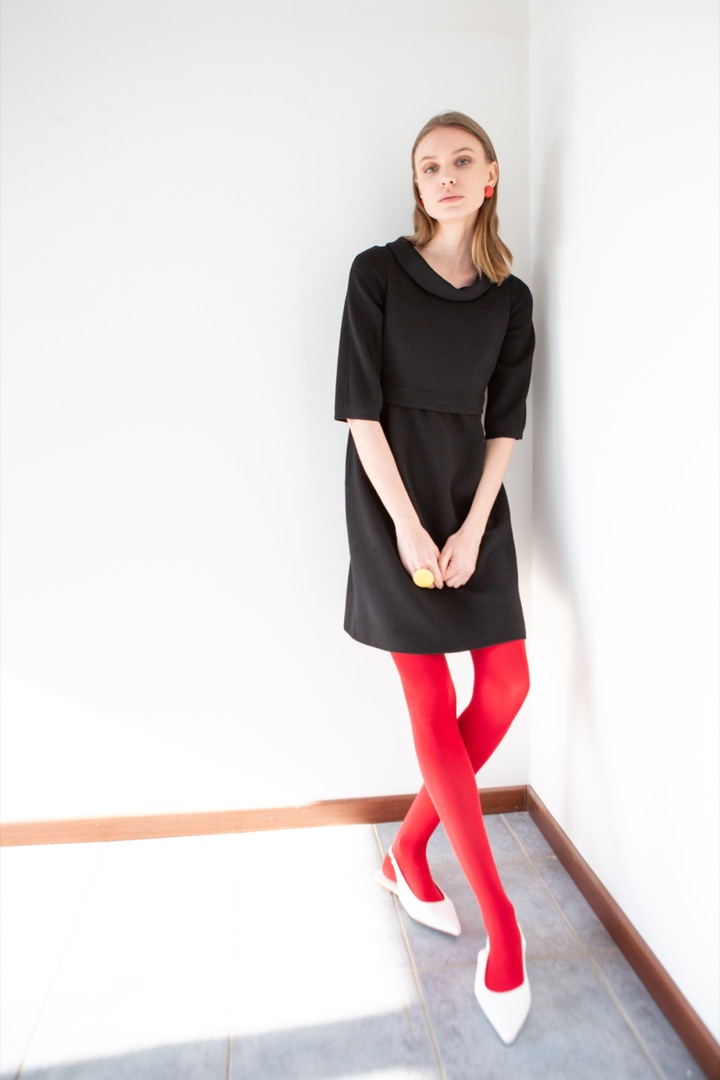 The traditional scheduling of Autumn/Winter and Spring/Summer can be overriden: we decide to operate offering a seasonless clothing system in which each single component can mix & match to adapt style, colours, patterns and fabrics according to needs, weather, creativity and getting your own style.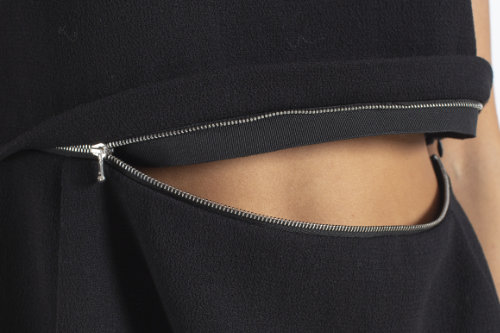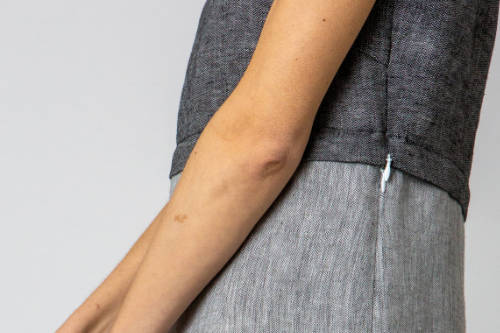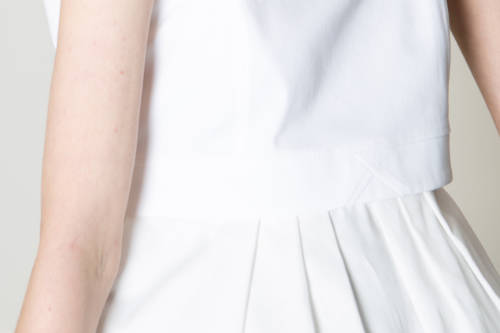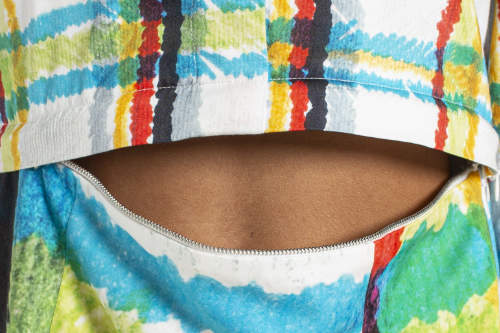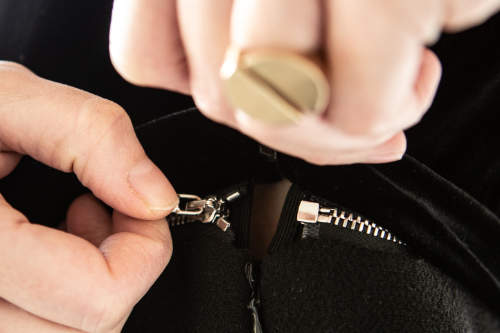 Our Divisible Dress is a seasonless dress where you can change elements as you like over the years.
The joining zip is our patented solution, working on all our Divisible Dresses.