"When at first I thought about the Divisible Dress, I thought not only about a dress but mainly about having a smartly organized closet and a light suitcase. At those times I travelled extensively as a TELCO executive. I kept on thinking about a dress I can easily combine, to get multiple options perfect from business meetings to gala dinners",
says Gabriella M. A. Grazianetti, our CEO and cofounder.
This was the real starting point of United Separable, the insight behind our Divisible Dress.
And here is the Divisible Dress: a few simple steps to combine tops and skirts and get several different dresses, suitable for both formal and leisure occasions, a dress made up by a top and a skirt-element joined together by a zip. It makes them fully interchangeable and replaceable with other tops and skirt-elements. So you can get several different dress combinations by mixing shapes, fabrics and original patterns.
"Modularity, form and function are concepts coming from my scientific background. The modular approach represents a way to reduce complexity having a positive impact in terms of efficiency, duration and quality", continues Gabriella. It was only after developing the Divisible Dress that we became fully aware that our modular dress was also a sustainable fashion project.
Come with us and discover modularity as a sustainability proposal.
Modularity: a design concept for sustainability
Modularity is the key concept of the United Separable project: it brings the idea of modules, the basic elements behind design and technology, in the textile and clothing industry. If you too are passionate about contemporary design, you'll appreciate the clean lines and the essential and simple silhouettes of our Divisible Dress. And if you are attentive to ethical fashion and responsible consumption choices, you'll notice that the sustainability concept is truly inherent in our Divisible Dress' concept. From manufacturing processes to design and lifestyle, modularity is our fil rouge towards sustainability.
"Less is more": we strongly believe in Mies Van der Rohe's motto.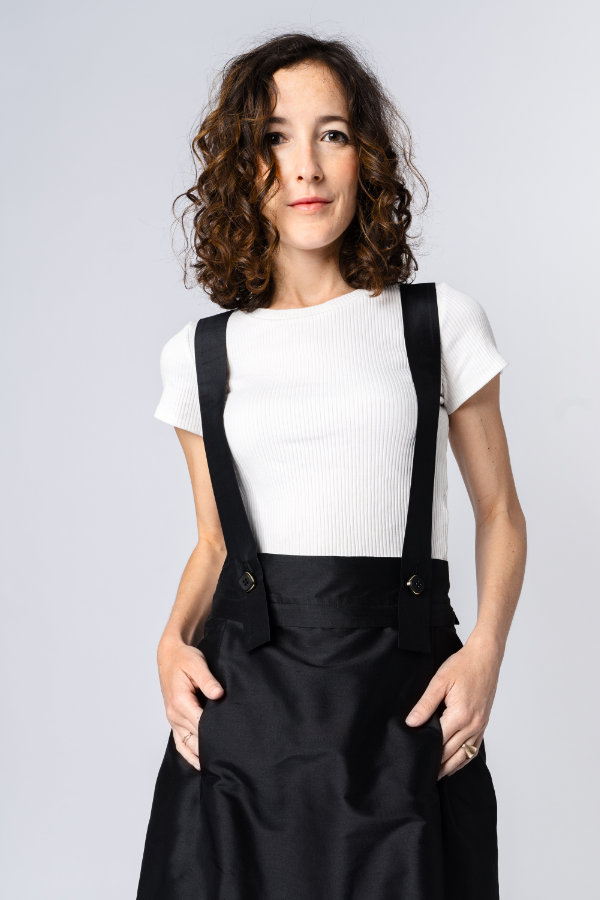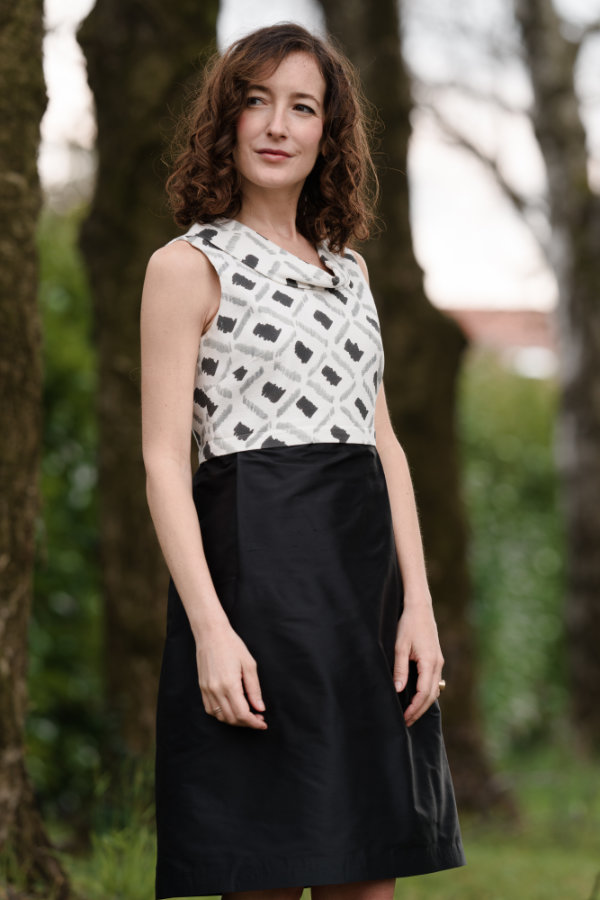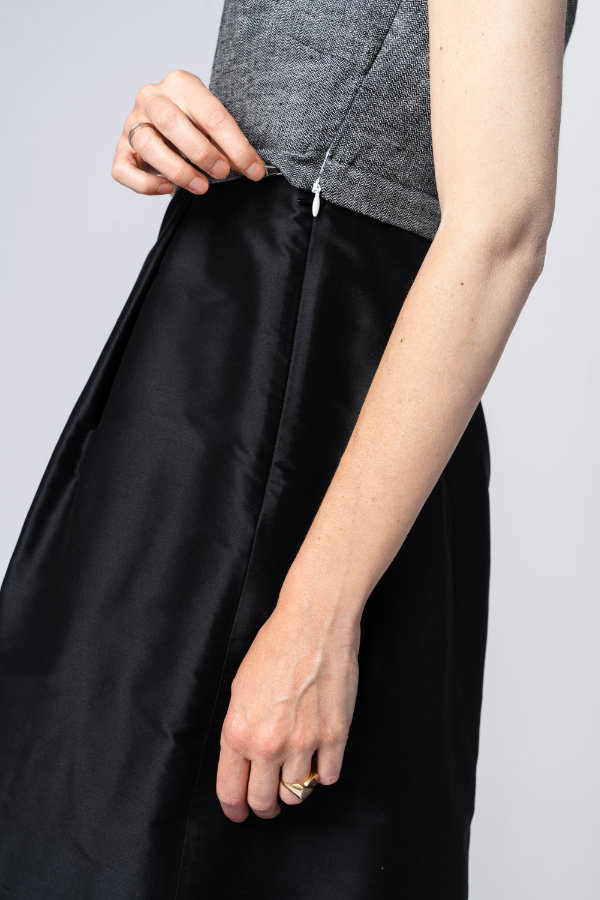 Modularity and sustainable production
Modularity is a key factor in a sustainable manufacturing approach.
It implies you'll need to purchase fewer items to get the same dressing options: with 3 items (i.e. 2 tops and 1 skirt-element), you'll get 2 dresses and multiple style options in a timeless design.
It results in a reduced use of production resources and in less waste of raw materials, also thanks to our supply and manufacturing chain on a complete local basis. We use quality and long –lasting fabrics, resulting in less efforts in maintaining closets and suitcases for the timeless Divisible Dress' collections. Finally, we use fully recyclable and reusable packaging.
For all these reasons, we are committed to a supply and production chain sustainability roadmap, according to the model promoted by B Lab, an international body certifying companies meeting the highest standards of social and environmental performance.
Modularity for sustainability in lifestyle
The Divisible Dress is our concept of woman's dress and also an invitation to create your own dress.
Modularity means customization, freedom to create and play by mixing and combining tops and skirt-elements, fabrics and shapes. Everyday you have literally the chance to create your dress, by joining a top and a skirt-element, and get the perfect dress for the mood of the day. With our modular dress design, from a timeless few-pieces wardrobe you'll get several combinations, multiple options and style choices. The single items are fully interchangeable with other tops and skirt elements, also from different collections but with the same zip.
A smartly organized closet and a light suitcase: this is our idea, leading to less waste of time and efforts for maintenance. Besides, since our Divisible Dresses are made in natural, high-quality and long-lasting fabrics, you'll also get a timeless wardrobe, far from the need to keep on buying new items.
Shop less, shop better!
Keep on following us for more info on conscious and sustainable fashion consumption choices.